Wafer Bonding
Objectifs du cours
The objectives of the course will be to make the attendees aware of the properties and the potential of various wafer bonding processes regarding their applicability to the fabrication of MEMS devices and use as batch compatible first order packaging processes.
Public cible
The course addresses engineers and product developers interested in bonded substrates for novel device fabrication and those involved in the development of MEMS based products covering diverse areas such as sensors, microfluidic structures, and any product that could benefit from wafer scale packaging across all industrial sectors. The technology is also of interest to those involved in 3D integration, LED's and solar cells.
Contenu
Enseignants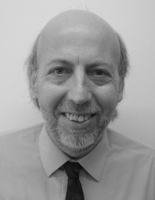 Tony Rogers, B.Tech. Hons., is currently the Technical Director and co-founder of Applied Microengineering Ltd (AML) in the UK. He is responsible for Wafer Bonding and Microengineering Technology.
Tony graduated from Brunel University with a first class honours degree in Applied Physics. He has over 25 years experience in Microtechnology working initially at Fulmer Research, BNF-Fulmer and now AML. His previous experience has covered the design and development of field emission arrays and a wide variety of MEMS sensors and microstructures. At AML he has used his broad experience to develop AML's range of wafer bonding equipment and to develop wafer bonding processes for AML's Bondcentre service as well as bonding solutions to specific customer requirements.
| | |
| --- | --- |
| Date et Lieu (jj.mm.aaaa) | Ce cours n'est pas agendé en ce moment. Veuillez nous contacter en cas d'intérêt |
| Coût | CHF 690.00 |
| Langue | English |
| Inscription | Deux semaines avant le cours |
| Organisation | FSRM, Fondation suisse pour la recherche en microtechnique |
| Informations et inscription | Gilles Delachaux, FSRM, e-mail: fsrm@fsrm.ch |