Reliability and Test of Microsystems
Objectifs du cours
This course has been developed to give attendees the background to perform Microsystem reliability characterization from the component to system levels. Initially, we present the fundamentals of mechanical, environmental, and reliability testing as applied to Microsystems. The focus begins with the characterization of single components and structures; these are illustrated with practical examples from industry. We apply these procedures to MEMS and Microsystem level reliability test applications. Test techniques, specifications, and methodology are presented in detail with examples from industry. Additionally, for courses taking place in Neuchatel, participants will see live demonstrations of typical testing techniques to enable them to apply these concepts to their own application area.
Public cible
This course is designed for the practicing scientist or engineer to provide a foundation in surface mechanical properties characterisation and reliability testing of Microsystems and Micro-Electro Mechanical Systems (MEMS).
Contenu
Fundamentals of surface mechanical properties testing methods and application to both bulk and coated materials
Basics of material mechanics, environmental and reliability testing
Adhesion, residual stress, nanoindentation, nanoscratch, nano and micro-tribology
Static and dynamic test methodology as applied to micron and nano-scale components and systems
Reliability testing of layered materials, precision components, micron and sub-micron scale structures, contacts, and systems
Methodology for defining and creating test specifications at the Micro-component and system levels
Applications will be presented that include optical shutters, micro-switches, electrical contacts, accelerometers, fluid channels (Bio-MEMS), sliding interfaces, adhesive contacts, etc.
Enseignant(s)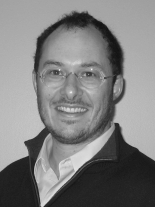 Dr Nicholas X. Randallis a Chartered Engineer (CEng MIM) and holds a B.Sc. in Materials Science from Brunel University (London, UK) 1994 and a Ph.D. from Neuchatel University (Neuchatel, Switzerland) 1997. .His PhD Thesis entitled, "Development & Application of a Multi-functional Nanotribological Tool" consisted of developing the first combined system for nanoindentation and Scanning Force Microscopy (SFM). This system has now been commercially available since 1997.
From 1997 to 2002 he served as the Customer Services Manager with CSM Instruments in Switzerland. From 2002 to 2014, he was the Vice President of Business Development at CSM Instruments and was responsible for setting-up the US subsidiary of CSM Instruments in Boston, MA. After 10 years in the USA, he returned to Switzerland as Lead Scientist & Business Development with Anton Paar Tritec, following the acquisition of CSM Instruments by Anton Paar in 2013. He then joined Alemnis in 2019 as Vice President. Alemnis develops and manufactures mechanical testing instruments for small-scale testing, both in-situ and ex-situ .
Dr. Randall has published extensively in the field of surface mechanical properties testing, especially related to scratch (adhesion) testing, nanoindentation and tribology testing. He is chairman of ASTM committee G02.40, responsible for developing tribological test standards for non-abrasive wear. He has written a chapter on tribological testing of biomaterials for the ASM Handbook on Biomaterials Testing and a chapter on Experimental Methods in Tribology for the Springer book Tribology for Scientists and Engineers.
| | |
| --- | --- |
| Date et Lieu (jj.mm.aaaa) | Ce cours n'est pas agendé en ce moment. Veuillez nous contacter en cas d'intérêt |
| Coût (EARLY BIRD) | CHF 1'300.00 |
| Coût | CHF 1'500.00 |
| Langue | English |
| Inscription | Deux semaines avant le cours |
| Organisation | FSRM, Fondation suisse pour la recherche en microtechnique |
| Informations et inscription | Gilles Delachaux, FSRM, e-mail: fsrm@fsrm.ch |