Organ-on-Chip and Organoids Technology for Drug Development
Objectifs du cours
• Vision to create advanced tissue models in drug development to perform a reverse translation from human to in vitro to predict from in vitro to human including personalized healthcare
• Overview of cell source and production of three-dimensional organotypic tissue culture such as organoids
• Microengineering of organ-on-chip systems: design, materials selection, microfabrication techniques, actuators/sensors, and interface
• Merging organ-on-chip and organoids technology to develop the next generation of organ-on-chip platforms for modelling disease pathogenesis
• Challenges for the industrialization of organ-on-chip systems
• Perspectives of multiorgan- and body-on-chip platforms to mimic human physiology as well as organism-on-chip
Public cible
Scientists, managers and decision makers from the pharma and biotech industry, researchers, engineers, and clinicians. People developing complex in vitro models or involved in the alternatives to animal testing.
Contenu
Need for alternative testing methods and opportunities for organ-on-chip systems: Biological models - Requirements for in vitro alternatives to animal testing - Personalized medicine
Cell source and three-dimensional multicellular in vitro tissue constructs: Cell types - Basics of cell culture - Organoid technology - Production, sorting, assembling, maturation, analysis
Organ-on-chip engineering: Design - Materials - Fabrication process - Fluid control - Stimulation and sensing
Organ-on-chip platforms recapitulating (patho)physiological responses: Lung-on-chip - Brain-on-chip - Liver-on-chip
Industrialization of organ-on-chip systems: Biology needs to be correct - Parallelization for high throughput - Automation for standardization
Organ-organ interactions: Body-on-chip concepts - Elegans-on-chip
Enseignant(s)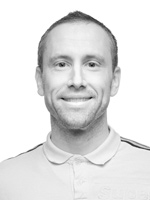 Gilles Weder holds a BSc in general biology, MSc in medical biology and PhD in cell biology. He is Team Leader Life Microtechnologies at CSEM Neuchâtel. He is interested in the development of innovative technologies using life interacting microsystems. He has a particular focus on complex in vitro models, organ-on-chip systems and organoids for drug testing and regenerative medicine applications. He is the coordinator of the EU-funded ORGANTRANS project and a high school teacher.
| | |
| --- | --- |
| Date et Lieu (jj.mm.aaaa) | 07.11.2023 | Neuchâtel, FSRM |
| Coût (EARLY BIRD) | CHF 690.00 |
| Coût | CHF 890.00 |
| Langue | English |
| Inscription | Deux semaines avant le cours |
| Organisation | FSRM, Fondation suisse pour la recherche en microtechnique |
| Informations et inscription | Gilles Delachaux, FSRM, e-mail: fsrm@fsrm.ch |