DISSEMINATION FOR EUROPEAN PROJECTS
In Horizon2020, as well as in Horizon Europe, one of the main selection criteria is the impact of the project. This section counts 1/3 of the final evaluation note and places dissemination, communication and the planned exploitation of the project results in the centre of the project. For this reason more and more coordinators include in their projects specialized partners like the FSRM.
As partner of your new research project FSRM will contribute to its success by elaborating the dissemination /communication chapter of your proposal. Once the project is accepted, FSRM will act as WP leader to guarantee the dissemination of the project results, the communication of the project findings to the different target groups and the setting up of structures for the exploitation of the results.
The FSRM…
– has the mission to promote micro/nanotech and its applications and is specialized in dissemination, communication and training.
– is a Europe-wide leading course provider in the field of micro/nanotech with a programme of over 30 topics.
– is a neutral and independent foundation under private law.
– has a long experience as partner in European projects (see below).
ChipScope (2017-2021, 7 partners) – The FSRM leads the workpackage Training, Dissemination, Exploitation.
– Elaboration and management of work packages in the field of Dissemination,  Communication, Exploitation of Results and Training
– Set-up and management of technical seminars, workshops, conferences and training courses to exchange know-how between the project partners and to transfer knowledge and results from the consortium to a wider public.
– Dissemination and communication of technical knowledge towards specific target groups
– Set-up and management of communication platforms and conference websites (Micronarc, MNE, MAM, …)
– Elaboration of dissemination strategies and communication plans as partner of European projects
– Set-up of structures for IPR issues and exploitation of results
In addition, the FSRM can make the consortium benefit from its close contacts with professional associations, communication platforms, companies, universities and research centres in the field of micro/nanotech.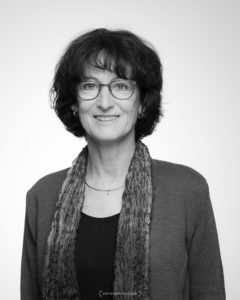 Annette Locher
Head of Communications
Tel. +41 32 720 09 03
locher [@] fsrm.ch